Chesterfield Awning
Chesterfield Awning is a small business that makes custom awnings for homes and businesses around Chicago. I did this website design for Chesterfield and managed their Google Ads spending.
Chesterfield sells awnings with face-to-face sales. Before internet-based avertising they took out ads in the phone book to reach potential customers. Today, instead of paging through the phone book to find an awning company, potential customers go online, to find pictures of awnings that they like, or don't. They also eveluate different ways to get awnings, whether it is by measuring themselves, ordering an awning online, having it shipped to them for self-installation, or by contacting a company like Chesterfield who sends salespeople out with photo albums full of pictures of nearby jobs and fabric samples.
The chesterfieldawning.com website is a lead generation site. Its goals are to be a place that people who live in the Chicago area, who are interested in awnings, will visit, and to encourage those visitors to book appointments with salespeople. It uses some tactics that are similar to what salespeople at Chesterfield did before the internet- it contains lots of photographs of different kinds of awnings that people can look through. Various calls-to-action throughout the site encourage people to submit their contact information to Chesterfield via a web form or to pick up the phone and call Chesterfield directly.
This site was implemented as a static site using AWS servers. Most of the pages are pre-rendered HTML that is served via Amazon S3, and the site's contact form is a dynamic script that runs in a small container on demand. Because of this setup the site is very inexpensive to run. It also becomes easier to scale the site up for larger numbers of visitors, if necessary.
I developed content for the site and did project management to job some work out to other programmers. I worked closely with Google Ads Representatives to optimize Google Ads.
Artifacts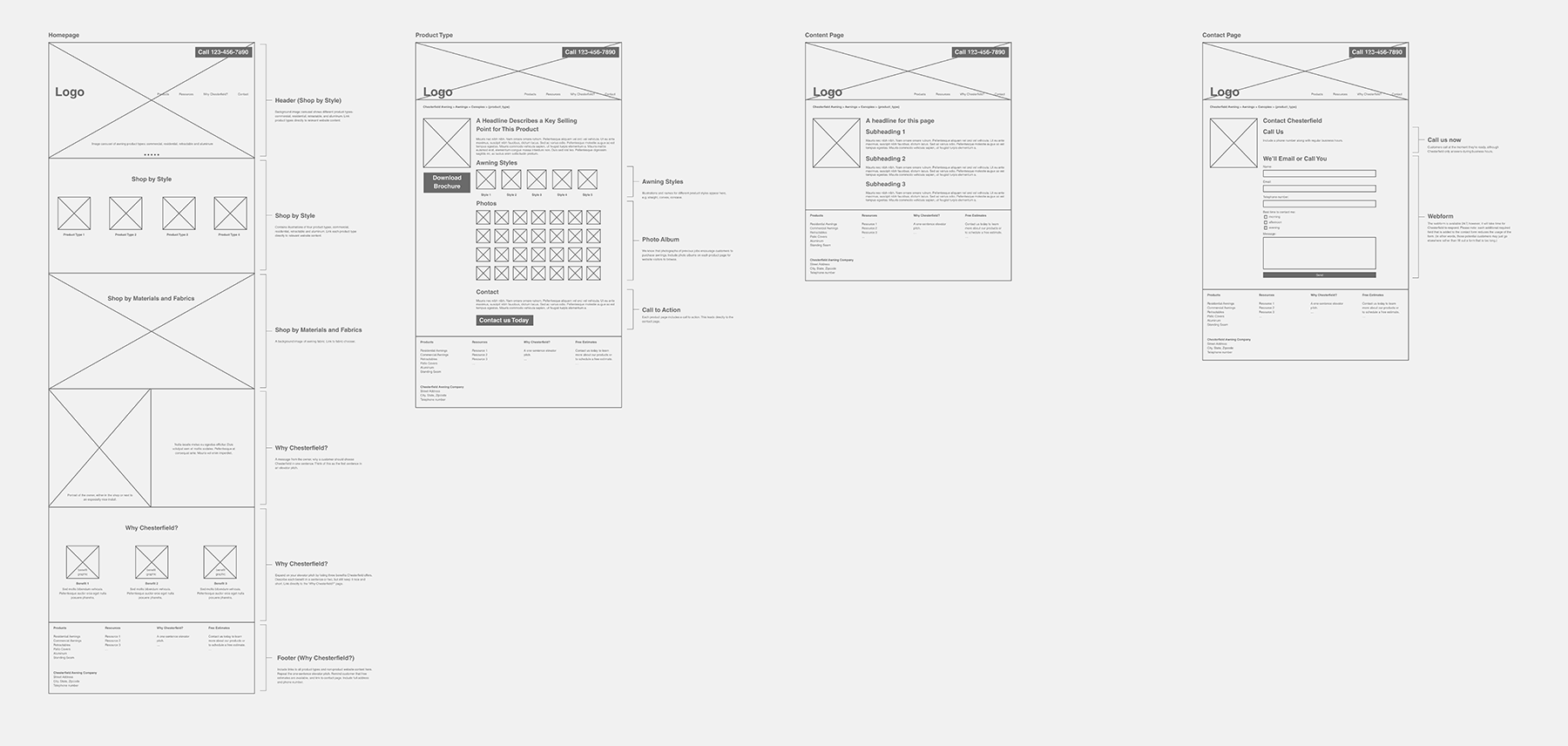 Site wireframes. The homepage is divided into sections, for people to shop in different ways (by product style or fabric color) and for the company to pitch its services.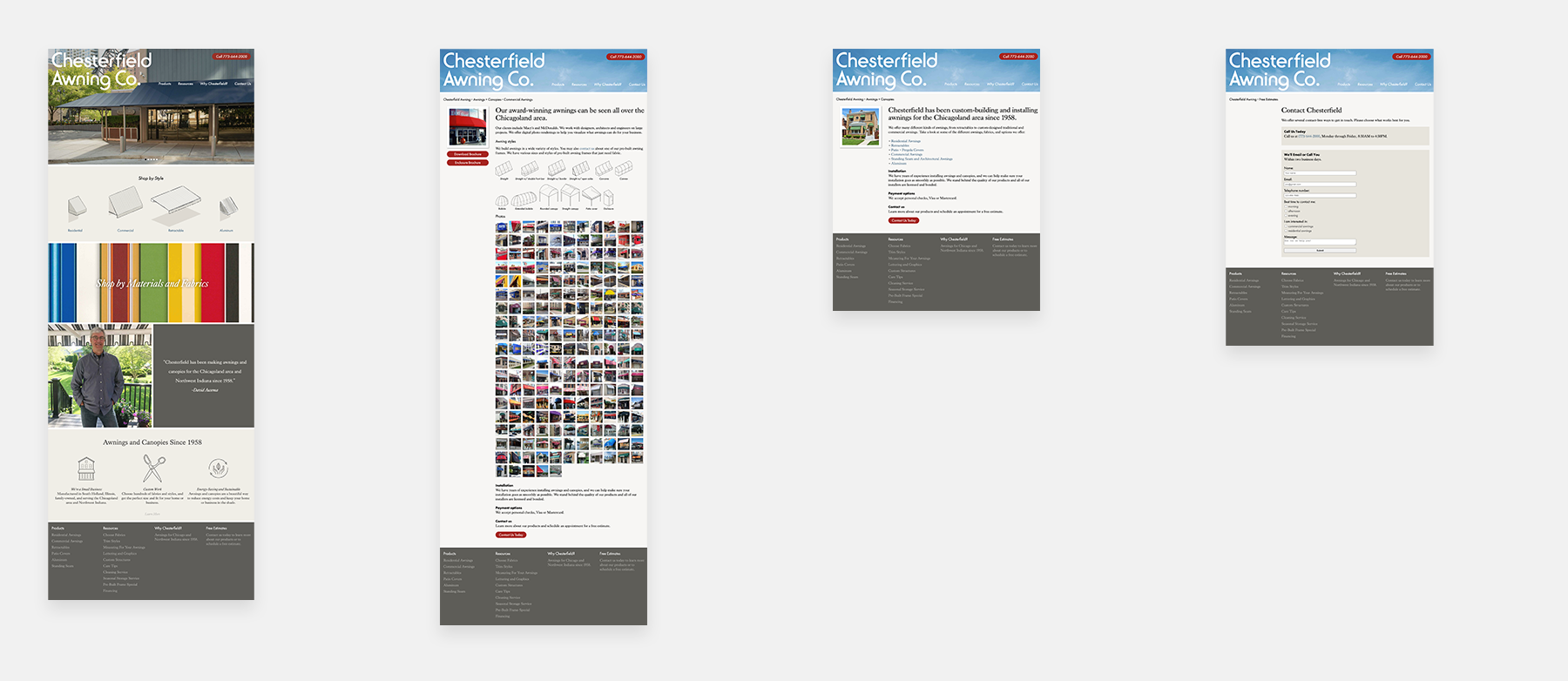 Full-sized screenshots of the resulting site.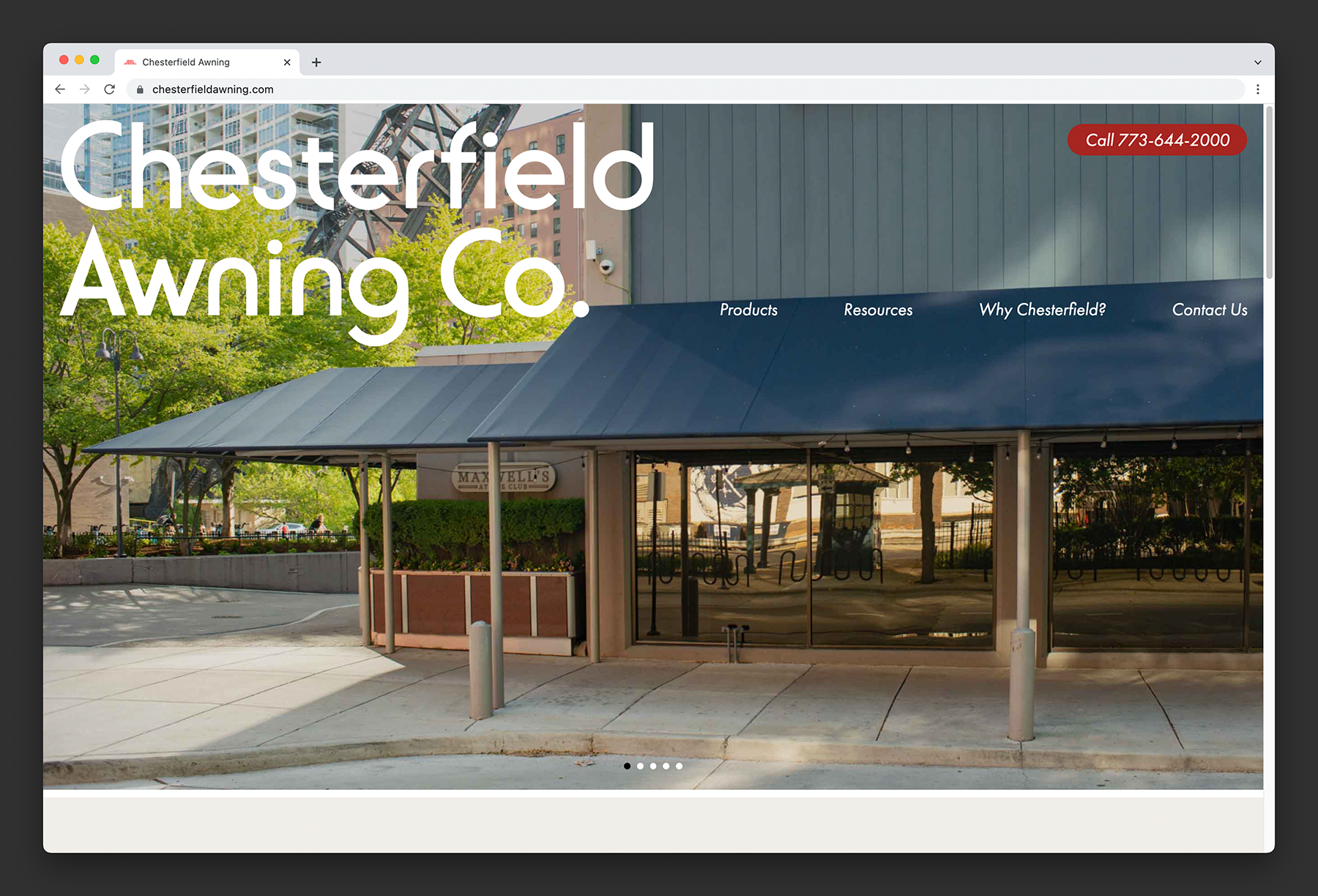 The site homepage.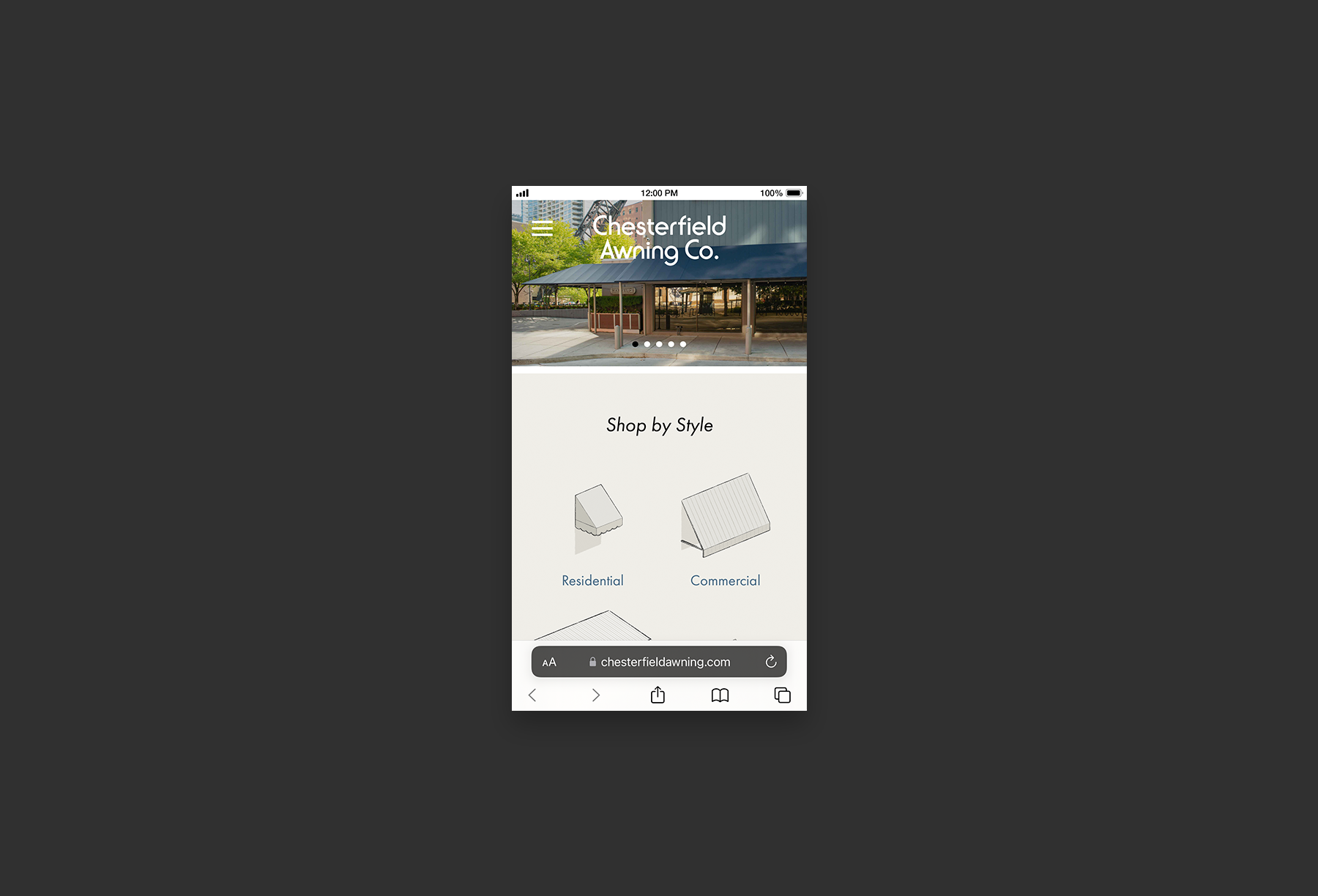 The site homepage, mobile view.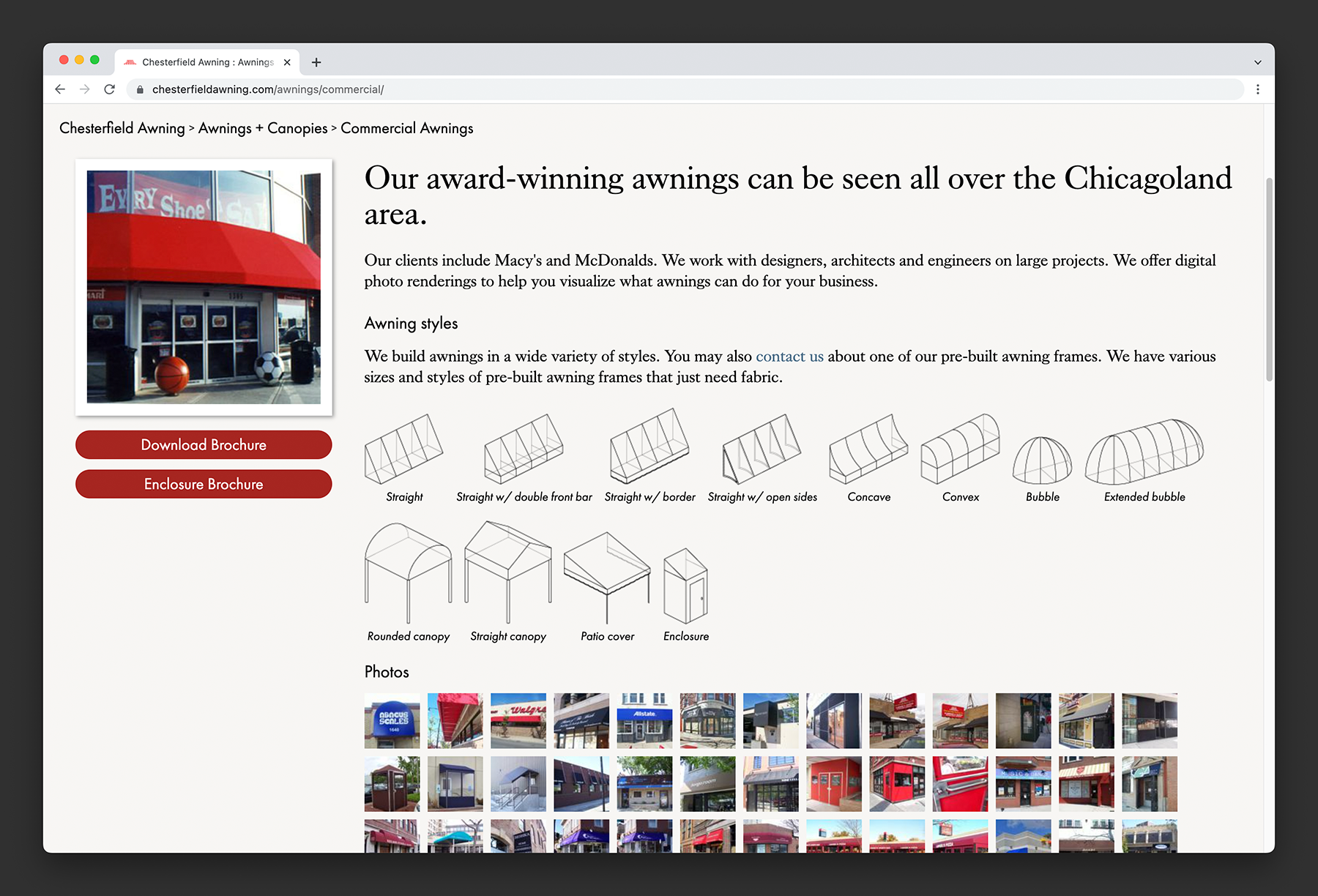 A snippet of the commercial awning page, showing awning frame styles and photos.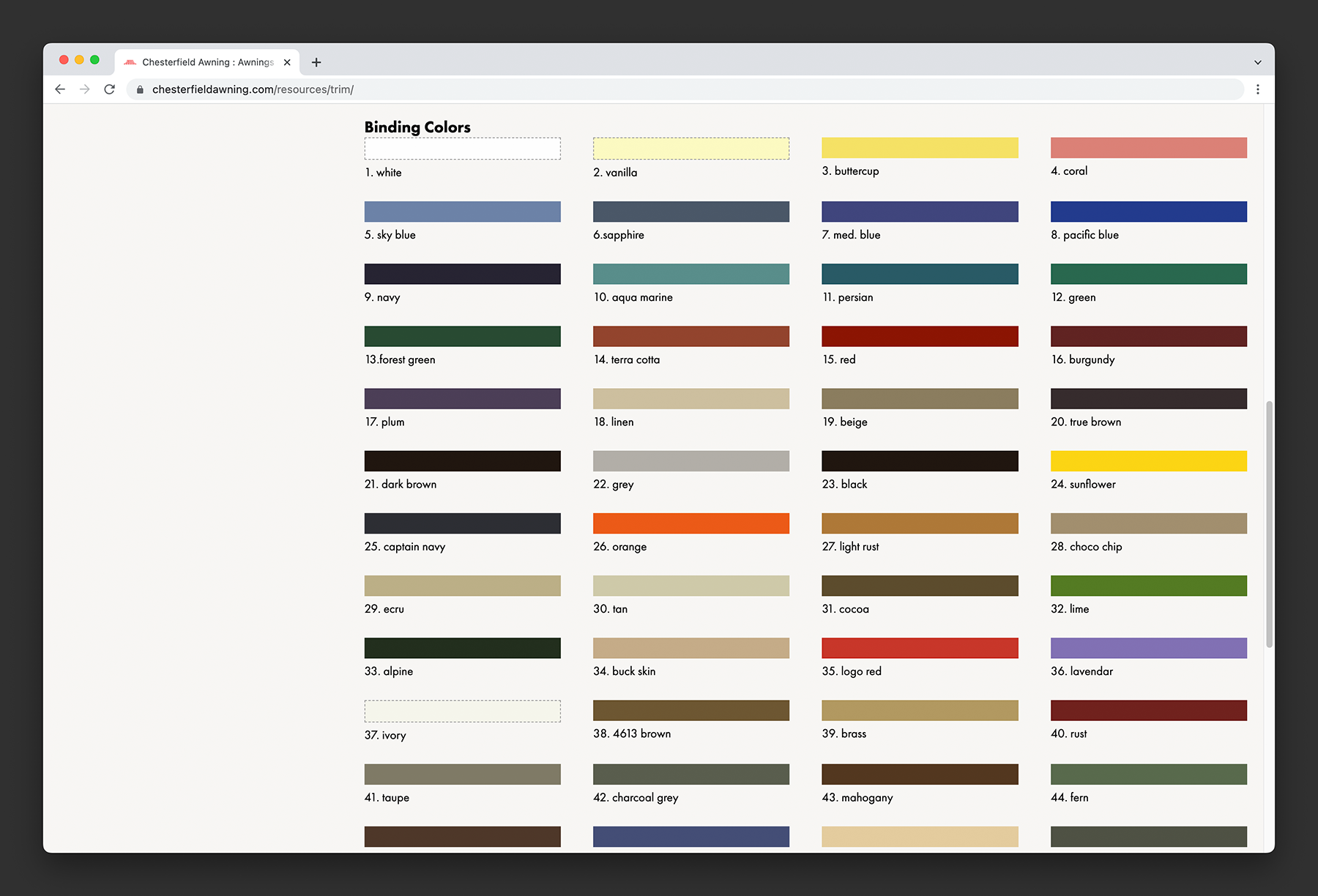 Awning trim colors.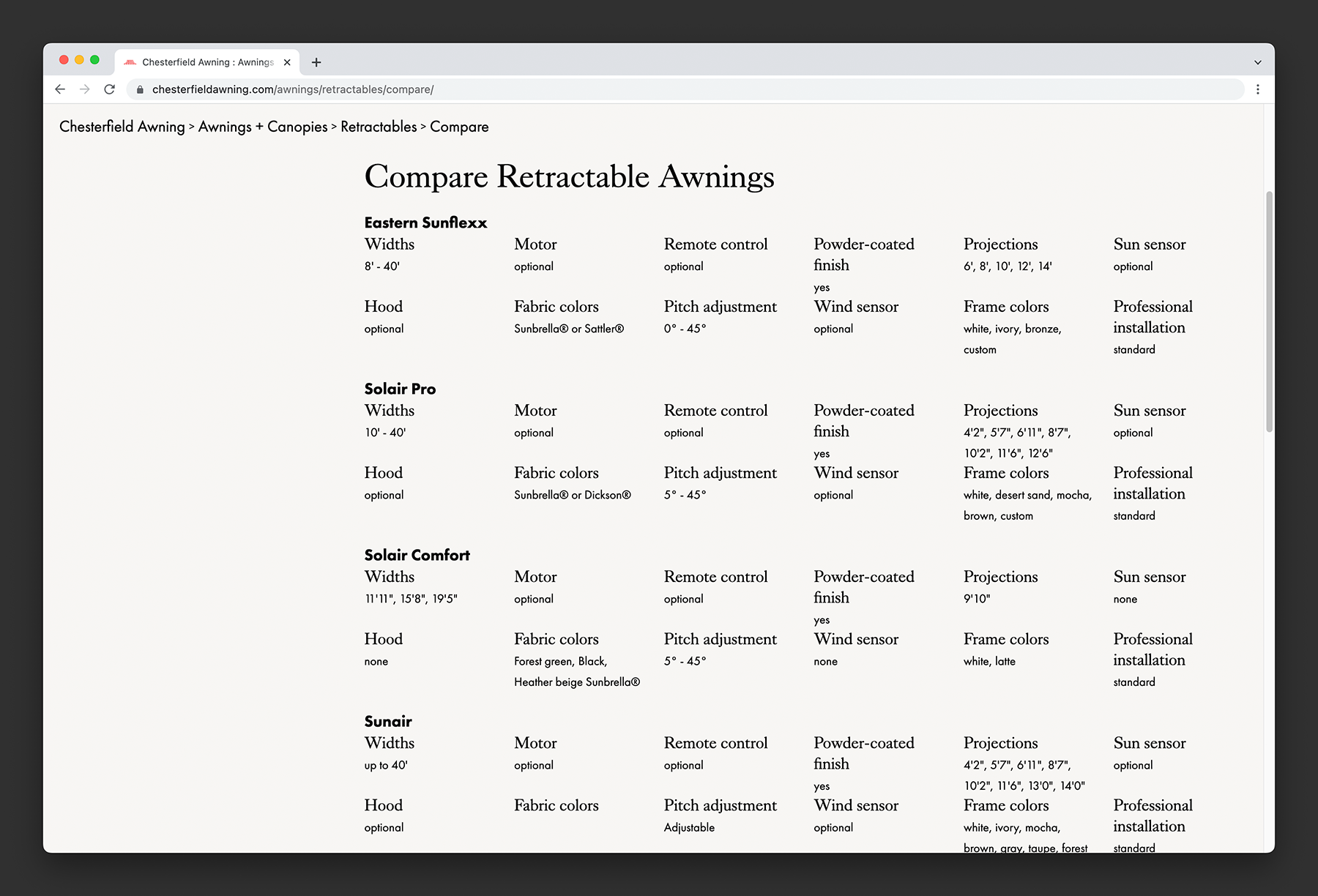 A page to compare retractable awning features.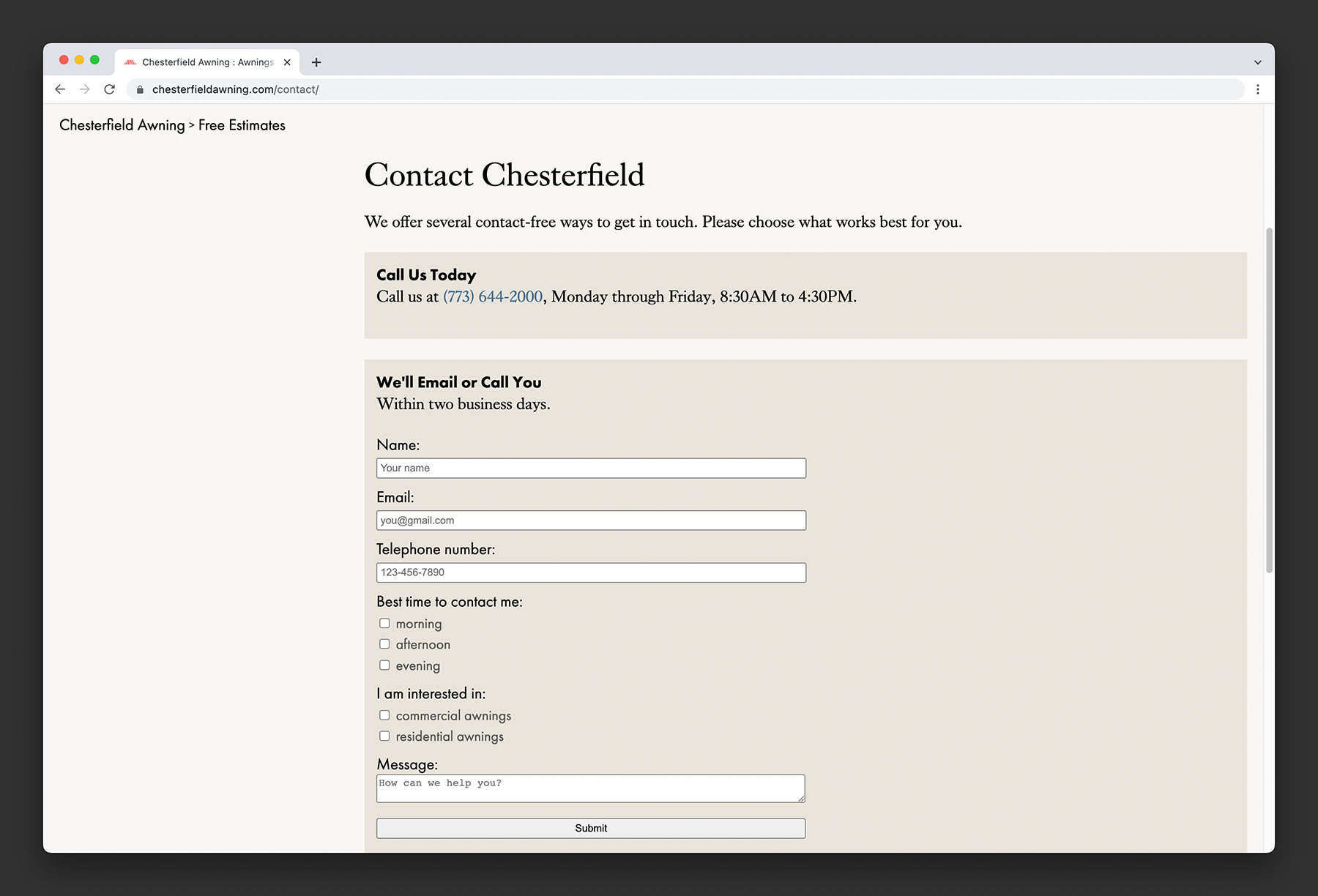 Site contact page.